Directions to Wal-Mart Shopping Center, Shelton, WA -
From Seattle go south on I-5 ~60 miles. Take Exit 104 (US-101) to Aberdeen/Port Angeles and go ~21 miles. Take third Shelton Exit (Walace Kneeland Blvd). As you exit right, get into left hand lane and enter the Wal-Mart parking area.
Park near gas station away from main store.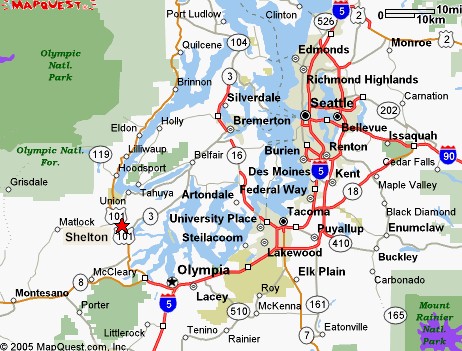 More Detailed Map of Wal-Mart Shopping Center and Shelton.