---
In bicycling, as in life, there are certain behaviors which create a safe, friendly environment for individuals and communities. Graduates of Effective Cycling agree that implementing the following basic principles has greatly improved their enjoyment of bicycling as a means of transportation and recreation.
Thou shalt:
I. Don a properly fitted helmet before every ride.
II. Conduct an ABC Quick Check of thy bicycle's mechanical road worthiness before every ride.
A is for AIR check the air pressure in the tires
and general condition of the tires.
B is for BRAKES check for proper functioning of front
and rear brakes.
C is for CRANK SET check the crank arms and bottom
bracket for secure adjustments.
Quick is for Quick Releases make certain that releases
of wheels, brakes and seat posts are engaged and secure.
Check is for a brief ride around the parking lot to confirm
that the derailleurs and shift levers are working properly.
III. Obey traffic laws: ride on the right, slowest traffic farthest to the right.
IV. Ride predictably and be visible at all times.
V. Drive thy bicycle in the proper lane and, when approaching an intersection, select the right-most lane that leads to thy destination.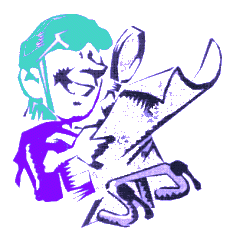 VI. Scan for overtaking traffic and signal lane changes and turns, when necessary to communicate with other drivers.
VII. Be prepared for mechanical emergencies by carrying and knowing how to use essential repair tools as well as having personal identification with thee on rides.
VIII. Maintain control of thy bicycle at all times by developing and practicing good bike handling skills.
IX. Drink before becoming thirsty and eat before becoming hungry in order to keep thy human engine comfortably fueled throughout thy ride.
X. Have fun!
Reprinted from "Bicycle USA", magazine of the League of American Bicyclists, Jul/Aug 1996. Effective CyclingTM.
For more information about the League of American Bicyclists, visit their web site, www.bikeleague.org, or e-mail them at bikeleague@aol.com.